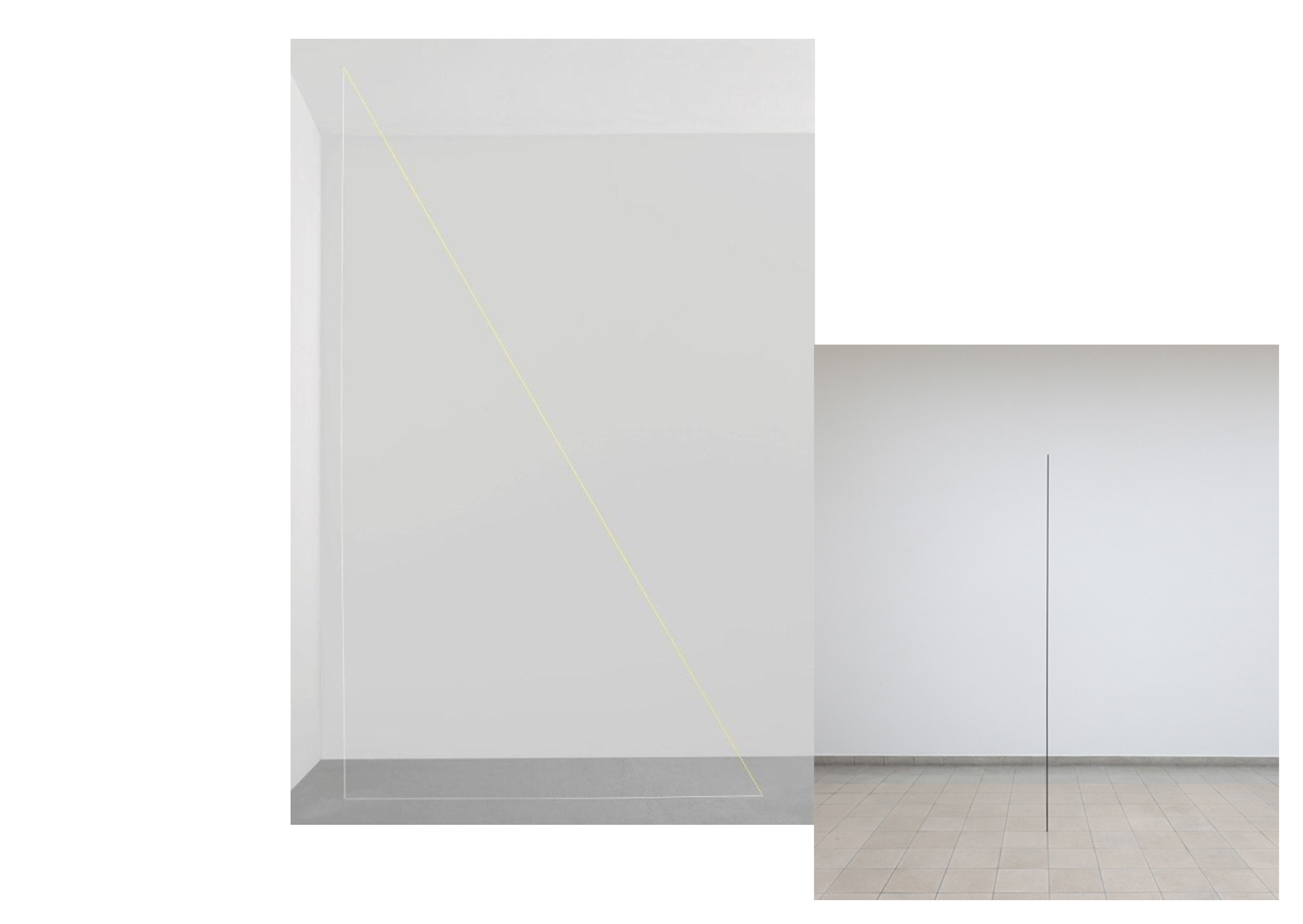 Exhibition Views (series), 2014
Postcards 105 mm x 148 mm

as shown in
Insert IDEA arts + society #45, 2014



Exhibition Views or Installation Shots took over the lead role of communicating art and its context. The shift of thinking about art in terms of exhibitions, rather than works, and the higher value attributed to curatorial practices, together with the global geographical expansion of contemporary art events, are all factors in determining why exhibition documentation has become so important in contemporary art.
This photographic language is not without its canonic rules or medium limitations, as one can readily see that by trying to photograph the curator's work of spatial arrangement you end up recording more wall than work. At first glance this territorial imbalance of content versus white void (typical of white cube spaces) seems to be rather disadvantageous to the purpose of communicating art. But the empty wall space is never empty, and just as context is on par with content in the economy of exhibitions, the white space in exhibition views is just as essential in communicating an art context.
The white cube exhibition format is still, in spite of heavy criticism, the most widespread way of showing art. It's claims of neutrality, emptiness, universality, are easily overridden by it's underlying political and historical load, yet it functions as an entrenched convention, and the same applies to this type of photographic documentation, with its claims of objectivity and timelessness.
In the Exhibition Views Series several official exhibition communication installation shots are stitched together in such a way as to create a new virtual space. The galleries, museum, and trade fair walls from each picture build up a fictional and improbable virtual exhibition space, holding a new configuration of works that could form a fragment of an imaginary exhibition. Bringing together walls from different politically charged white cubes causes tension at the seams, where the incompatibility of exhibition modes is reflected in the varying image qualities of released photos.
This work was my Master's thesis in Photography at the University of Art and Design Cluj-Napoca.
---

Untitled (Masters Degree Project) , 2014
Wallpaper (220 A4 Prints), wood, PVC, imitation marble adhesive foil, fluorescent paint.
3 30-page 30 cm x 30 cm Hardcover Catalogs
1-page A4 Handout Text

shown in
Expoziția Absolvenților UAD 2014 (Graduating
Students' Exhibition University of Art and Design
Cluj-Napoca 2014)